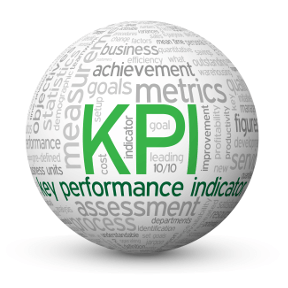 Televergence previously provided information on 5 critical contact center KPIs that measure and impact contact center performance, efficiency and customer satisfaction. Below are industry standards and strategies for improving those KPIs.
First Contact Resolution (FCR): The industry standard for FCR is a score between 70% and 75%. Strategies for improving this KPI include:
Define Individual FCR Rates for Different Call Types: Replacing an across-the-contact-center FCR score with individual call type FCRs identifies which call types are more difficult for agents to resolve and/or are problematic for customers. A focus on these call types and improved agent training, website navigation, etc. can significantly improve an FCR score.
Route Customers to the Most Appropriate Agent: Skill-based routing involves identifying a customer's needs and then assigning that customer to the most appropriate agent. This reduces the number of escalations needed to resolve a customer's need; i.e. a customer with an overdue account would be routed directly to an AP department agent.
Average Time in Queue (ATQ): The industry standard for this KPI is the same as the ASA: answer 90% of calls within 15 seconds. Strategies for improving this KPI include:
Encourage the team to adjust their interactions with callers and spend less time when the ATC is above a predetermined threshold.
Adjust your team size based on predicted call volume, particularly around peak times such as holidays.
Average Handling Time (AHT): The industry standard for AHT is slightly over 6 minutes, however this may vary depending on the sector/scale of business. Strategies for improving this KPI include:
Analyze Data to Streamline Calls: A contact center's agents may use different call handling and system navigation methods to elicit the same information from a customer. Analyzing this data allows the contact center to create best practices guidelines for agents that have the best impact on customer satisfaction and efficiency.
Record All Calls to Identify Problem Areas and Training Issues: Understanding the reasons behind high hold and work times will improve the ability to better manage the handling time. The most important variable that impacts AHT is providing quality service by the agents.
Average Speed of Answer (ASA): The industry standard for this KPI is to answer 90% of calls in 15 seconds. Strategies for improving this KPI include:
Improving call forecasting: Critical to improving the ASA is an accurate call volume forecast that is supported with a well planned agent team and schedule.
Optimizing workforce management systems and agent training: These systems enable contact centers to schedule agents with the right skills precisely when they are needed. Additionally, agents who are well trained on the product(s) and the contact center software tools are able to more efficiently manage calls/reduce AHT, which frees up team members to more quickly answer additional calls. This improves efficiency and customer satisfaction.
Occupancy Rate: The industry standard for this KPI is 85-90%. This ensures maximum agent productivity without team burnout. Strategies for improving this KPI include:
Ensure That Staff Scheduling System Accounts for Occupancy: This requires the use of spreadsheets in tandem with an erlang calculator that accounts for occupancy. While some erlang calculators only account for service level (i.e. there are enough agents to answer the forecasted number of calls), occupancy ensures that the team is not being overworked, which significantly impacts agent morale.
Train Agents to Handle Calls Across More Than One Channel: Unexpected call volume peaks and valleys significantly impact occupancy. When occupancy is too high, agents are overburdened; when too low, the team's workload and contact center's efficiency will be low. Maximum efficiency and team morale can be achieved with a team that is cross-channel trained to match unexpected rises in call volumes in a particular channel.
References
About Televergence
For over 32 years, Televergence has been saving customers an average of 30% over AT&T and Verizon on toll free and long distance services for contact centers and other high-volume users.  The Televergence Cloud Phone System is ideal for SMBs and enterprise customers with remote workers and priced to save them an average of 30% over the market-leading competitors.
Our Customer Commitment is supported by C-Level Account Management, unparalleled technical expertise and customer service, the highest quality, U.S.-based, 24 x 7 x 365 Network Operations Center, and Televergence's industry-leading customer retention statistics. In addition, Televergence is a WOSB and WBENC certified diverse supplier.  To learn more, Click Here and schedule a 5-minute call.
(800) 286-1700