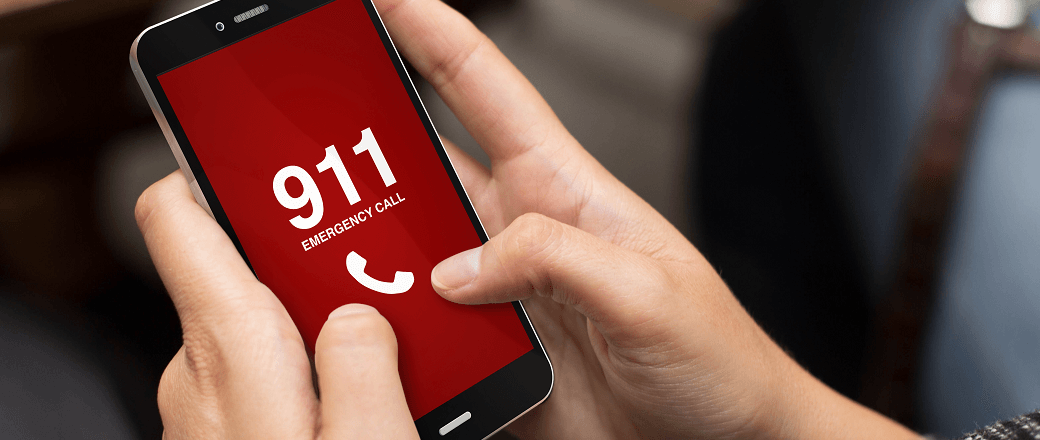 On February 16, 2018 Congress passed the Kari's Law Act of 2017, requiring phone systems to be configured so that callers can contact emergency 911 services without having to dial a preceding number.
At this approaching the two-year anniversary of Kari's Law and the looming compliance date of February 16, 2020 for hardware and software manufacturers.
What is Kari's Law?
Kari's Law was spearheaded by Hank Hunt after his daughter was murdered in a Texas hotel room. At the time of the murder, which occurred in 2013, Kari's nine-year-old daughter tried to call 911 but was unable to reach anyone because the hotel room required guests to dial "9" before placing an external call.
Following the murder, Hunt worked tirelessly with the FCC and Congress to pass Kari's Law—and succeeded. 
Kari's Law mandates that all locations using multi-line telephone systems (MTLS) must allow callers to dial 911 without having to dial a number first. The FCC defines an MTLS to include both legacy and modern network and premises based systems, such as Centrex and VoIP, as well as PBX, Hybrid, and Key Telephone Systems.
Kari's Law, effective as of February 16, 2018, mandates that MLTS are pre configured so a user may dial 911 without first dialing any additional digit, code, or prefix, even if the MLTS otherwise requires it for other calls outside its system. This means that nobody, including telephone companies selling MLTS services, may install, manage, or operate MLTS that lack that capability. To tackle the issue from another angle, Kari's Law also prohibits the manufacture, importation, sale, and lease of MLTS without this capability, but that requirement has a two-year grace period and won't take effect until February 16, 2020.
Notifications must also be triggered to on-site or off-site personnel letting them know that an emergency is taking place. Emergency notifications can be sent via text message, phone call, a visual alert, email, or an audible alert. A notification must occur at the time of the 911 call unless it is technically infeasible due to the configuration of the equipment. Each notification must include a valid callback number, a 911 call statement, and in some cases confirmation that location and callback data were sent to a public safety answering point (PSAP).
Penalty for Noncompliance
Willful and knowing noncompliance could produce fines of up to $10,000. Companies could also face additional penalties, including fines of up to $500 per day if they are not in compliance.
In addition to Kari's Law, there are some important pending updates to the RAY BAUM's Act that businesses need to be aware of.
What is RAY BAUM's Act?
Shortly after passing Kari's Law, Congress approved and passed RAY BAUM's Act on March 23, 2018. 
Section 506 of the RAY BAUM's Act was designed to help emergency responders determine exactly where a 911 call is placed. For example, think of an office building with 100 floors. Emergency responders would need to know where to go inside of the building to ensure a prompt and effective response. The address alone is insufficient. 
Enforcement of RAY BAUM'S Act
While Kari's Law has a set date for enforcement, RAY BAUM's Act is pending. This is because the technical ability to provide dispatchable location data can vary across fixed and mobile devices. 
The FCC has outlined two compliance periods with varying rules for RAY BAUM's Act, which will go into effect upon approval from the Office of Management.
One (1) Year From the Effective Date
Fixed MTLS manufacturers, installers, sellers, lessors, and operators and fixed VoIP providers will have one year from the approved effective date to ensure their systems are capable of providing validated street addresses along with apartment or suite information.
Two (2) Years From the Effective Date 
Some sellers, lessors, installers, and operators will have two years from the approved effective date to ensure their systems can provide validated street addresses, and suite or apartment data when it's available. This includes on and off-premises, non-fixed MTLS, non-fixed VoIP, and outbound-only interconnected VoIP.
Who does Kari's Law and RAY BAUM's Act Apply To?
Both Kari's Law and RAY BAUM's Act applies to any enterprise using MTLS including but not limited to hospitals, retailers, financial institutions, schools and campuses, warehouses, and multi-location companies. 
All businesses using MTLS should be ready for the enforcement of Kari's Law on February 16, 2020, and the looming RAY BAUM's Act deadlines. This will require consulting with legal representatives, thoroughly mapping user endpoint locations and remote locations, and testing 911 services across all endpoints.
You may view the FCC's Report and Order to implement Kari's Law and Section 506 of RAY BAUM's Act by clicking here.
Televergence is standing by to help our customers make sure they are up to date with the latest legal compliance issues.